MDS, FPFA (USA)
FIBOMS, PGDHCM
Diplomate and Master Fellow
(WCOI-JAPAN)
Founder and Director
Chief Oral and Facial Surgeon

Dr. Ujjwal Gulati is an eminent Oral Surgeon and Implantologist in Delhi NCR, widely known for his proficiency in handling complex cases. He is one of the best Maxillofacial Surgeon in India who has been trained at or has served at the most prestigious institutes of the country including:
Countries' Patients Treated
He has been international faculty/instructor for prominent courses and training programs like
Advanced Trauma Life Support
(American College of Surgeons)
Advanced Cardiac Life Support
(American Heart Association)
He has been awarded various fellowships and has also received "Best Dentist of the Year" International Healthcare Pride Award in 2022.
Textbook of Plastic, Reconstructive and Esthetic Surgery, THIEME Publications
Textbook of Orthodontics, Jaypee Publications
International Patients' Feedback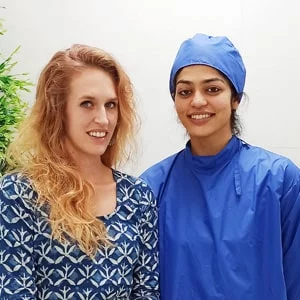 International Acroyoga Instructor
This place truly deserves 5 stars. Whenever I am in India I come to Indiadens to get my dental cleaning and whatever else is necessary to be done.
…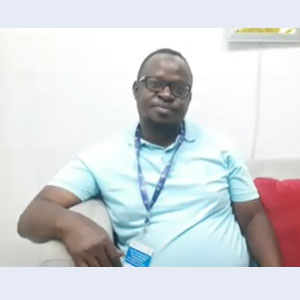 I had a painless molar tooth removal, my experience was wonderful, the doctors are so good and caring, I recommend their services!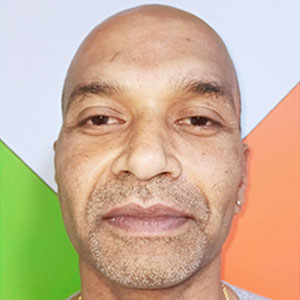 My experience with Dr Ujjwal has been great, rather it's more of a journey than an experience. After consulting literally 10 dental surgeons across Delhi, I landed at Dr Ujjwal's clinic and somehow received the trust and assurance which i was looking for.
…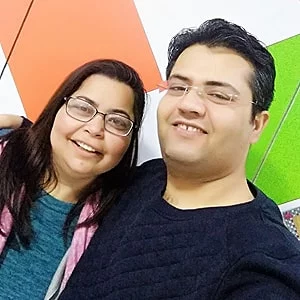 I have no words to thank Dr. Ujjwal and Dr. Mehvash for their immense deep knowledge, experience and expertise in their field. For my complaints I have consulted many doctors, surgeons, endodontists, periodontists, in India, Netherlands and overseas, the jewel of doctor/ dentistry that I found and experienced is Dr. Ujjwal.
…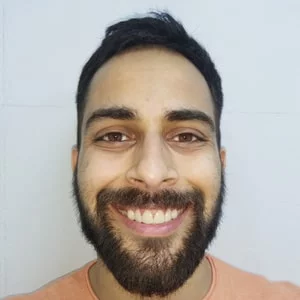 I received an amazing treatment for closing the gaps of my front teeth and making them more visually appealing and in shape through the ceramic veneers by Dr. Ujjwal. They are also very empathic and caring about their patients and I felt that from day one. I feel much more confident while smiling now. Highly recommended based on personal experience.
Dr. Ujjwal was very thoughtful and patient both in explaining the process necessary and in making the necessary small adjustments for my mouth to feel comfortable.
Thank you.
Wonderful experience at Indiadens. Dr. Upasana was incredibly kind and reassuring throughout the appointment, taking care to explain everything and making sure I was comfortable.
I will definitely be returning here for any dental treatment while I'm in Delhi! Thank you!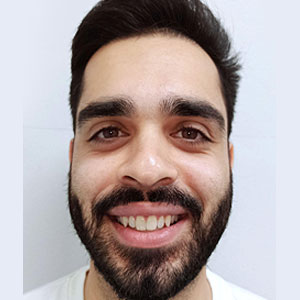 I came to indians after being recommended by a family member and wasn't disappointed. Dr. Gulati was professional and knowledgeable, and i was very happy with the procedures i had done in his clinic. Not only that, but his aftercare communication is great, with prompt responses to any questions i may have. Thank you.
Dr. Ujjwal Gulati and his team at INDIADENS are a group of thorough professionals. Dr. Ujjwal Gulati explained everything in detail and made sure we had no questions unanswered. Along with being a genius doctor and surgeon, he is also very friendly, kind, caring and patient.
…
My experience with Dr. Ujjwal Gulati and Dr. Upasana Mathur was excellent.
They were polite and patient, explained the procedure before hand and took care to make my dental experience least painful.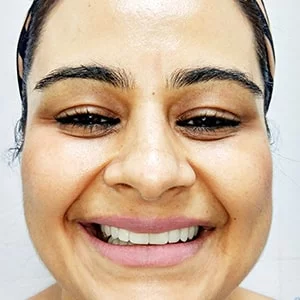 I came to Dr. Gulati with my mum and dad's recommendation. I am very happy with the care I received.
I had an implant, a root canal and multiple fillings. I will definitely be visiting every year. I am very happy with the thoroughness and care of the treatments.
Thank you very much!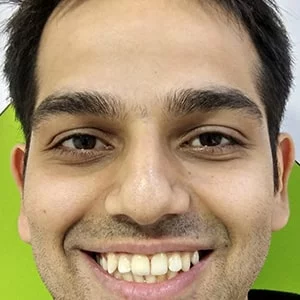 Friendly and very approachable doctors.
First time ever that someone has explained what actually is happening with your teeth.

Myself S.G. Gedigeri, working and residing in Oman. With reference of my close friend Mr. Kamal Verma, I got my dental treatment for RCT, filling and jaw tooth implant.
I am very happy with the Doctor's professional approach and lab infrastructure including their supportive staff.
…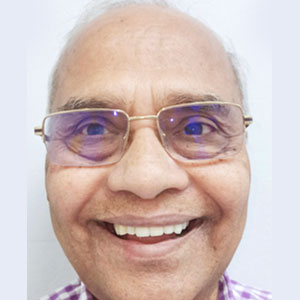 I came here for my implant work in Indiadens SDA branch by ujjwal gulati. The treatment went very well and i am very pleased and happy with the way they have treated me and the result is excellent. Thank you very much.
This review is a little late but worthy of mentioning nonetheless.
I visited Dr. Gulati at his SDA clinic through a reference of my long term dentist during the peak of COVID period. Most practitioners were not even seeing patients then. I was surprised to see the level of preparation of the clinic and staff for safety standards observed.
…
I came to INDIADENS dental clinic for the treatment of dental implants. It has been done by Dr Ujjwal Gulati. I am very very happy and satisfied with the treatment. Staffs are very helping here. Thank you!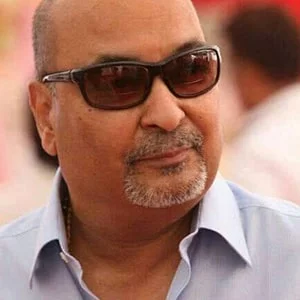 What can I say, your service is superb and all the treatment etc is excellent, all the best and God Bless.
Domestic Patients' Feedback
I have no words to thank Dr Ujjwal, as I had a tumour in right side of Jaw & had a surgery done for the removal of tumour & bone grafting followed by placement of dental implant & tooth over it. With Dr Ujjwal's calm & soft spoken nature gave me a painless experience!
It's been long 9 yrs back I had this surgery done & till date didn't face any issues. I am glad. I highly recommend everyone to do visit once in case of any tooth related issues!!
Renowned Fashion Designer
The most amazing place for all your dental problems. The team is extremely thoughtful, gentle and meticulous and makes sure you don't feel the slightest pinch!
I recommend you all to try it!
Principal, P P International School
I had a fantastic experience with Dr. Ujjwal Gulati. The staff was incredibly friendly and welcoming. Dr. Gulati was thorough in explaining the procedure and answered all my questions patiently. I appreciate the attention to detail and the care they showed throughout my visit. I would highly recommend INDIADENS to anyone looking for top-notch dental care in a friendly and professional environment.
Leading Spine Surgeon, Apollo Hospital
I found both the doctors here very ethical and skillful.
Highly recommend their services for dental treatment in South and West Delhi.
My mother got implants done with them. She is extremely satisfied with the excellent results.
I had a wonderful experience with Dr Ujjwal Gulati and Dr Pooja. I had dental implant, root canal treatment and cavity fillings done at the clinic. All the procedures were very well explained and were done smoothly with patience and were comparatively very less painful.
Dr. Ujjwal and the team do a great job. Center's location is very easy to find and ambience is upto the mark. Totally hygienic and all staff follow all covid protocols. The staff is very courteous. I've been there for 2-3 times now and the overall experience is just wow.
I received an outstanding treatment at Indiadens. At first I was teen conscious of my smile but now with the treatment I received of veneers from Dr Ujjwal Gulati , I can freely smile.
We are genuinely satisfied with their excellent service. Really grateful and highly recommended.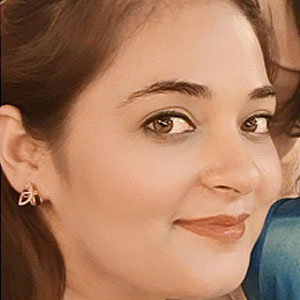 Kudos to the team of doctors at Indiadens! They are so professional and thorough with the check up and treatment thereafter. Got my root canal done which was surprisingly painless, hassle free and reasonably priced. Would like to highly recommend them for kids as well. They handled and took care of all dental issues of my 6 year old daughter with utmost patience and care. Dr Ujjwal Gulati and Dr Mehvash Gulati are one the the best I have come across my life.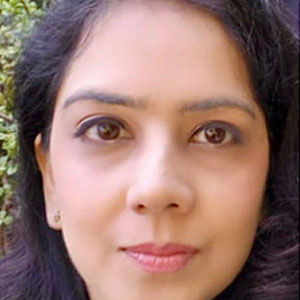 The experience at Indiadens has been immense satisfying. The doctors are too gentle and they know their stuff. Very professional and skilled, top to bottom. I cannot recommend them more highly. Dr Ujjwal Gulati and Dr Mehvash Gulati are so thorough and informative, and they let you know every step of the way what's going on, so there are no surprises. Also, the staff they have is trained and up to the mark.
Thanks for taking away my fear of dentists.
I stumbled upon Indiadens while trying to find a good place to get my teeth cleaned and ended up having my entire smile redone to perfection 😁💎 Extremely happy with their hospitality, care and dental precision!
Special mention to Dr. Ujjwal, Dr. Mehvash & Dr. Kamya for their hands-on, personalised, gentle and warm service. Feels like home now ❤️
I have had bad teeth from the age of 14. So I've spent a lot of time in dentists' chairs but I have still to meet a pair of dentists as efficient and as capable as Drs Ujjwal and Mehvash Gulati.
Can you imagine going to sleep in the dentist's chair while she does a root canal on you? I was that comfortable and pain free. What more does one need to say?
Amazing treatment. To the point.
Transparency and kindness goes hand in hand.
Had my Ameloblastoma removed and had a speedy and perfect recovery.
Thanks a lot Dr. Ujjwal.
I recently got my dental surgery done by Dr. Ujjwal Gulati. My experience has been extraordinarily good. I was very apprehensive initially thinking about the trouble and the pain, but the entire surgery was like a piece of cake with no pain or discomfort at all. He changed the entire perception of a dental surgery.
…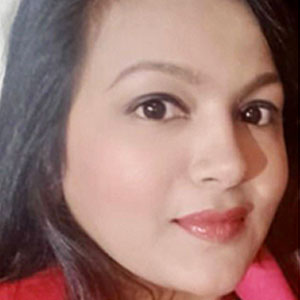 My daughter, Tayesha Sharma is 7 years old n she had few cavities in her teeth which caused her extreme pain while eating food. Being a mother you are always scared of starting new treatment as you don't know how the child will react and how patiently the doc will treat your child. Dr.Ujjwal Gulati and Dr. Mehvash Gulati are the best choice I can ever make for my child.
…
My experience with Indiadens was painless and wonderful.
I had brought out my mother for her dental treatment here, but it turned out that I myself had multiple cavities, one of which went deep and required a root canal treatment.
…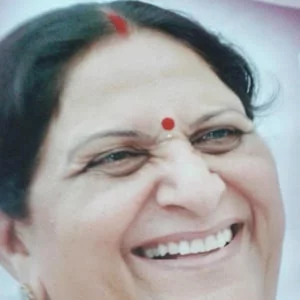 Visiting indiadens as the first patient on the first day of unlocking the second lockdown in mid may was a pleasant experience.It was very spic and span, thoroughly sanitised.
Doctors dressed in their PPE, looked like astronauts,worked as robots, were very professional and meticulous.
The treatment was done without a pinch of pain in minimum possible time to my utmost satisfaction. Staff was very cordial, caring and friendly.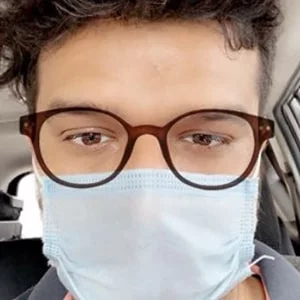 This is a great place to go take care of your teeth. The team was very professional in examining and providing with solutions by priority specially in COVID crisis.
I had to go for wisdom tooth extraction and Dr. Ujjwal Gulati did a great job (trust me he is the best), I felt that I was in good hands. All the people here were very gentle and kind to me.
…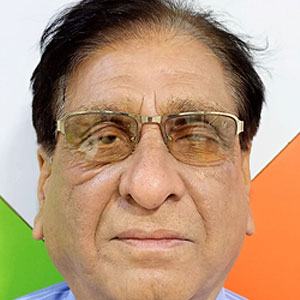 I am very satisfied with my experience at Indiadens. They are very good at their job and very polite in solving any queries that we have.
I will definitely recommend this place to everyone who is looking for a smooth dental experience.
What our patients say about their experience
Dr APJ Abdul Kalam Inspiration Award
Indiadens was awarded as Best Dental Clinic In India for excellence in professional care to the patients
Best Dentist of the Year
International Healthcare Pride Awards 2022
The Most Promising Dental Clinic of The Year
Indiadens was awarded by Guident for its International standard infrastructure and protocols
Pierre Fauchard Academy, USA
Indian Board of Oral and Maxillofacial Surgery
World Congress of Oral Implantology, Japan
World Congress of Oral Implantology, Japan
Awarded "Diplomate" Status
University of California and San Francisco
Certification for Standard Competency in Dental Lasers
American Heart Association
Instructor for Advanced Cardiac Life Support
American College of Surgeons
Instructor for Advanced Trauma Life Support
JPN Apex Trauma Centre, AIIMS
Awarded for his research paper at International Trauma Conference at AIIMS, New Delhi
Dental implant-supported teeth are considered to be the next best alternative to a natural tooth.
Cosmetic dental procedure that modifies the present corrects teeth shape, shade, proportions and relation to lips and gums.
It serves the purpose of functional improvement but can also enhance a patient's appearance drastically.
It potentially offers a more comfortable treatment option for dental procedures involving hard or soft tissue.
C-16, SDA Market, Hauz Khas,
New Delhi 110016
Landline: 011-40660060
A-3/278, Paschim Vihar,
New Delhi 110063
Landline: 011-45072720